Using advanced aerospace technology, Lee's Tackle is proud to introduce an outrigger that is almost half the weight and significantly stronger than a traditional aluminum outrigger pole. Made from uniquely engineered, one piece, semi-tapered tubes of incredible strength. The tubes are made of continuously braided carbon filaments that are woven on a specially designed mandrel and optimized to withstand the stresses of pulling large lures, big baits and spreader bars. These are the outriggers of choice for the sportsman who demands the best products available.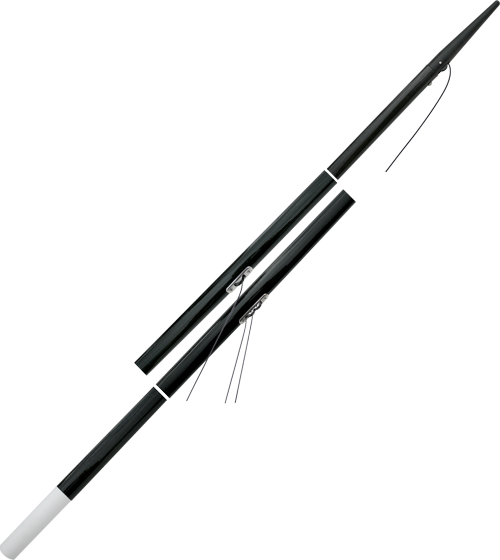 Features:
Light Weight – Makes deployment, retrieval, raising and lowering a breeze.
Strength – Spreaders become unnecessary.
Internal halyards – double rigging is standard.
Pre-Rigged – 400 lb. black mono.
Glossy clear coat finish is standard – custom paint colors are available.

Double Rigged
CX3916 - 16 ft. One piece/Semi Taper
CX3918 - 18 ft. One piece/Semi Taper
CX3920 - 20 ft. One piece/Semi Taper
Double / Triple Rigged
CX3922 - 22 ft. One piece/Semi Taper
CX3925 - 25 ft. One piece/Semi Taper
Single Rigged
CX3915 - 15 ft. One piece/Semi Taper
Center Rigger
CX8712CR - 12 ft. One piece/Semi Taper
CX8715CR - 15 ft. One piece/Semi Taper