Outrigger pole built to the high standards of workmanship you have come to expect from Lee's Tackle. Our no-compromise design integrates both performance and elegance. It's efficient at trolling baits, both natural and artificial, and also looks great.
Our new model TX3916 is the perfect companion for our Sidewinder top mount outrigger holder. With an overall length of 16 1/2 plus feet when expanded, it collapses to just 6 feet when compressed. The Tx Series, built from the usual high grade marine materials consistently used at Lee's Tackle, will give superb performance for many years of serious fishing.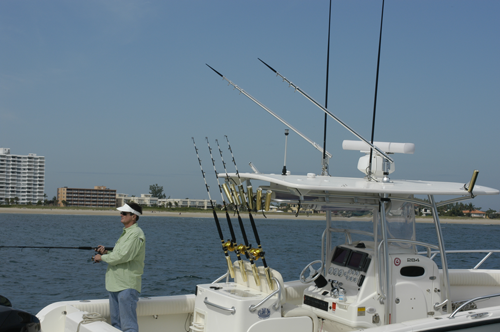 Also Available to fit in your Junior.
And We are now Introducing The Telescoping Tower Release Outrigger. Available in 22ft and 24 Ft sizes.